Posted by
Nick
March 03, 2011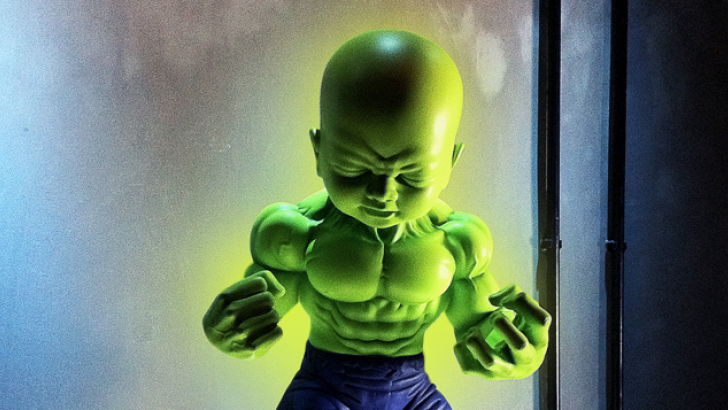 This is by far the scariest toy i think i've ever blogged about! Scarier than a Plaseebo release, scarier than a toy that's made so shockingly that it defies belief. This is just scary because... well look at it. On its simplest level it is the Incredible Hulk with a baby's head, if that wasn't scary enough this is so superbly sculpted by Garageworks that it appears truly lifelike. More details and pics follow...
The Incredulous Hulkboy to give the figure its full title is based on the insanely photorealistic painting of the same name by Ron English. To be released in an edition of 10 this handcrafted sculpture is made from a high density fiberglass and are 22" tall. Essentially life sized (FREAKY!).  Each sculpture will be signed and numbered by the Artist. 
FYI this really freaks me out, mainly cos its so well made that i really don't fancy seeing it in the flesh!
Pre-order Enquiries here
Similar posts
Thursday, November 19, 2020 - 10:53pm

Ron English's classic Lady Lips image is now three-dimensional as a life-size sculpture and vinyl art-toy sculpture release! 

Wednesday, February 26, 2020 - 10:30am

Join us on February 28, 2020, at 6 pm in SoHo, NYC to celebrate the amazing artwork of Ron English with some very special exclusive releases!