Posted by
Nick
March 18, 2011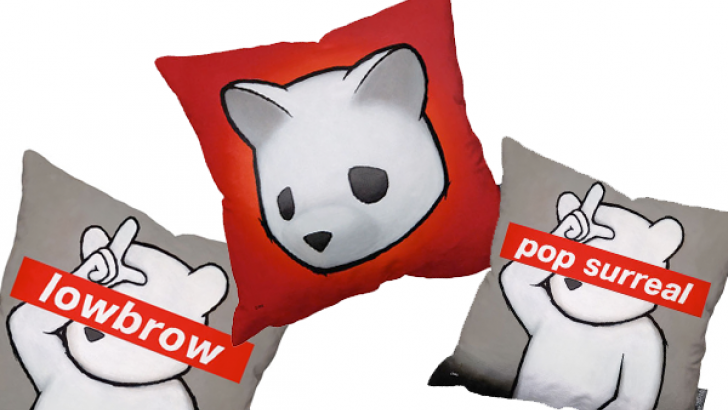 Luke Cheuh is the latest artist to be added to the roster of UK homeware and art company ClickforArt who for years now have been producing Limited Edition art wares to decorate your home. Artists among their current roster are Nathan Juervicius, Julie West, ilovedust, Jon Burgerman, Camilla D'Errico, INSA & Joe Ledbetter along with plenty more.  These new cushions come in the ClickforArt standard sizes of 18, 24 and 40" ranging from £39 to £139. More pics follow...
Similar posts
Tuesday, May 16, 2017 - 5:02pm

We are excited to drop our latest collaboration with Luke Chueh – The Dissected Bear Head; Black & Bone edition!

Tuesday, April 4, 2017 - 3:02pm

Clutter Magazine is proud to announce our latest collaboration with Milwaukee-based artist Scott Wilkowski and LA native artist Luke Chueh!