Posted by
Nick
May 19, 2011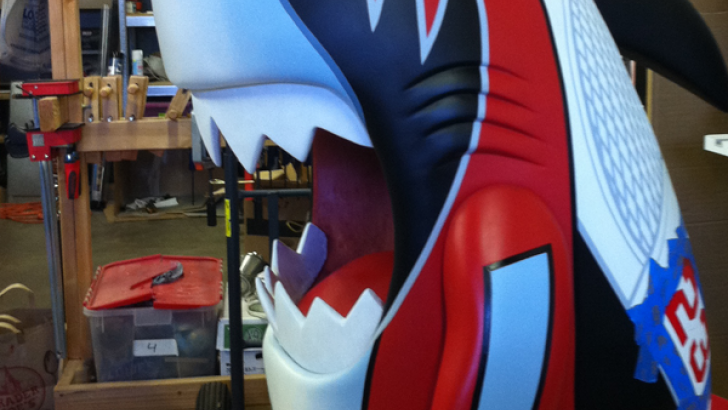 Loving this Jordan 5 inspired giant Sharky custom by kaNO for the Get Big! show happening at TT Underground by ToyQube where a whole bunch of artists will be attacking 36" versions of Keith Poons Sharky figure. To be honest i think it looks waaaay better than a Jordan 5... judge for yourself after the jump...
Similar posts
Tuesday, May 16, 2017 - 10:35pm

kaNO returns to NYC and is making a BIG splash on the Lower East Side!