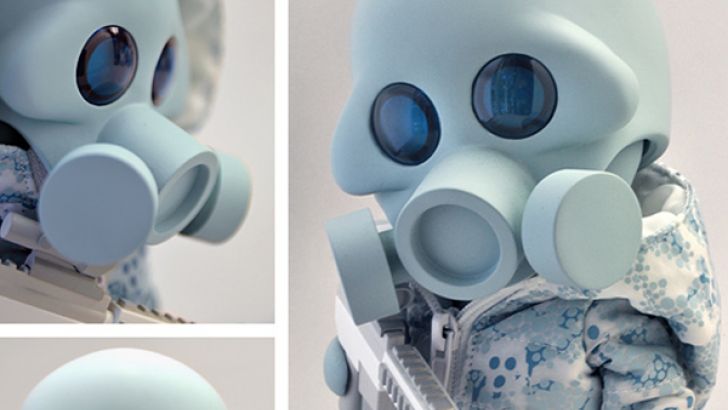 Brand new Squadt gassed version S004 is set for release on Tuesday July 5th at 12 noon Central Time. Limited to 200 pieces he stands at 6" tall and includes 2 sets of arms, SM4 with removable scope and suppressor, nylon shell hooded jacket with 3dot pattern and a removable helmet. The price is set at $85 including worldwide shipping. You can purchase from here
COMING IN 2011:

SDCC Releases - Brandt Peters Troubleboys 88, Scott Wilkowski BudBat, Ryniak's Misfortune Cat

Young Gohst

20" Squadts

Micro Buds

and more...

 

 
Similar posts
Saturday, January 23, 2021 - 4:36pm

Clutter has teamed up with NY-based artist Kyle Kirwan to bring you a brand new designer toy platform, The Brick!

Wednesday, August 12, 2020 - 3:07pm

We are so excited to announce the first 3oz Canbot Blind Box Series!  A limited-edition toy mini-series launching through Kickstarter on Thursday, August 13th.