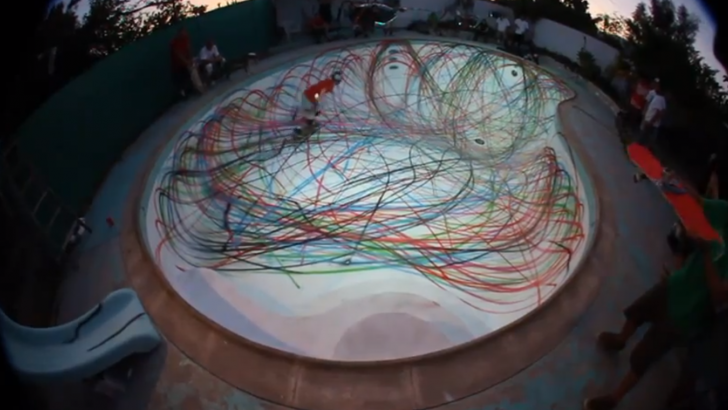 What do you get when you cross street art legend D*Face, skateboarding, spray paint and a pool?? An awesome geometric "Pollock-esque" piece of street art, that's what!! The planning of this piece took D*Face and his team almost a year, to the point of execution. The width of the spay could be varied depending on the angle of the front of the skateboard. All very genius, and its pretty surprising that this hasn't been done before.
Similar posts
Tuesday, May 16, 2017 - 10:35pm

kaNO returns to NYC and is making a BIG splash on the Lower East Side!

Monday, September 26, 2016 - 11:57am

Everybody loves shiny stuff, and now you can customize your platform toys with shiny paint from Montana. In my own experience, Montana has the best range of colors and best application of all the spray brands I've tried.