Posted by
Nick
July 19, 2011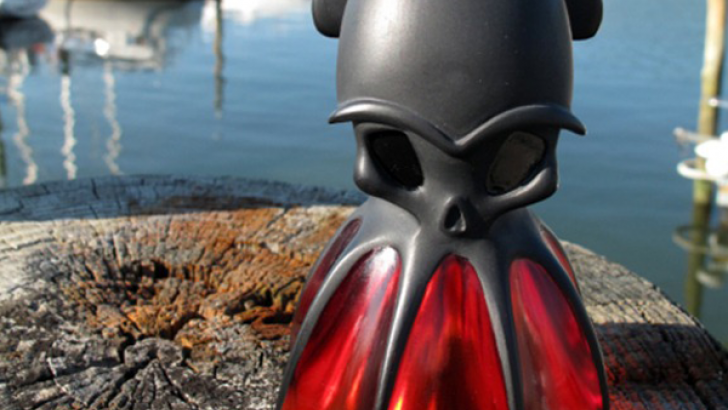 ToyQube have a ton of stuff heading to SDCC this year (Booth #4934). New sets of the Myth Warriors figure (50pcs for each colorway) available in Ivory, Assassin, Blue Spode & Historicle versions. Keithing also has a bunch of customs including 4 Clone Trooper styled Hi-Def figures and a ton of figures in his Driftwood style. Not a massive fan of the Driftwood but those Clone Hi-Defs are badass!
Also available will be the Batbaby Sharky ($150) and Deep Sea Dracula (50pcs). Not really digging either of them either but i really do love the Myth Warrior Figures.
Similar posts
Wednesday, May 4, 2016 - 3:31pm

After a nearly four month wait, ToyQube have finally unveiled their collaboration with Alex Pardee, previously teased here.