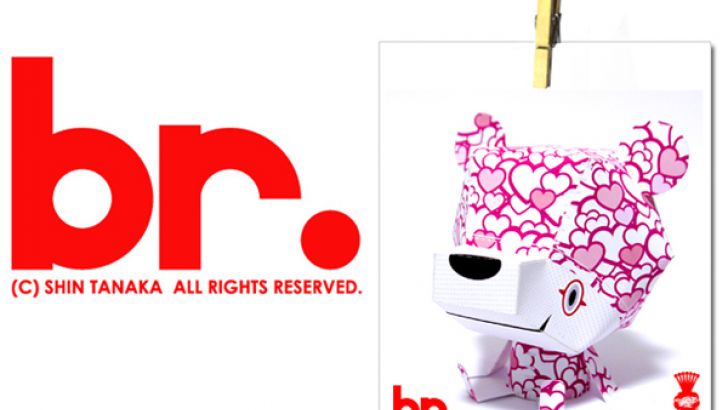 There are plenty of reasons to rant on and on about the vapid, superficial and materialistic entrapments of Valentine's Day. Who among us hasn't felt the pressure to produce on this most Hallmark of holidays? But really, if you need a date on the calendar or an ad campaign from Jared to remind you to tell your loved ones how you feel, or how they feel about you...
Well, no compressed lump of coal or box of chocolates is going to help. It seems as if Valentine's day exists for only a few reasons, and none of them are really any good, unless you happen to sell stationary or dead flowers. I usually boycott this annual abomination (and do very well in the romance department, thank you very much) but this year I've decided to give in and do something special.
Shin has released his latest Br., this one is number 28. And as you can tell, it's all about love. And it's free. Any schmuck can buy a diamond or some candy, but it takes true devotion to sit down with your x-acto and glue sticks to make something for your loved one. And if she, or he, can't get into the joy and simplicity something like this represents, well, start shopping.
For a new significant other.
Similar posts
Wednesday, February 10, 2016 - 9:16pm

We're gonna have to amend our Valentine's Day Gift Guide since Super7 have just revealed their Valentine's Day Pie Guy.

Monday, February 8, 2016 - 7:31pm

You've officially got less than a week to pick out a gift for Valentine's Day. But don't worry.

Friday, January 29, 2016 - 12:05pm

A heart-shaped box of chocolates, a bouquet of roses, a candlelit evening… Yes, love is in the air as Valentine's Day approaches. While the tried-and-true gifts are always appreciated, this year might be the time to try something new to woo her heart: a Bedtime Bunnie.