Posted by
Erica
January 19, 2012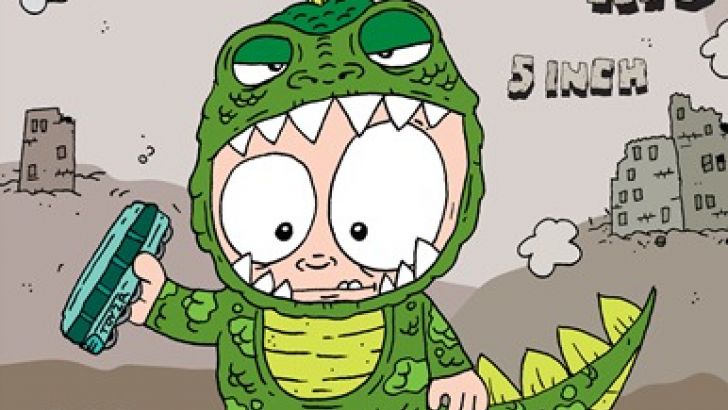 "A mighty roar is heard from the seemingly indestructible playground. Toy plances and trains are strewn about without care. a reptillian tal wreaks havoc of the ankles of innocent witnesses. This incredible, unstoppable tiny titan of terror rules playtime- it's non other then the precocious Qee-Zilla Kid!"
MCA is back and his awesome characters are ready to take 2012 by the reigns. Toy2R is proud to announce its new 5" figure, The Qee-Zilla Kid! This new Mini Qee features an all new head sculpt and mini monster tail. Stay tuned for more release info as The Qee-Zilla Kid  turns playgrounds into monster battlegrounds.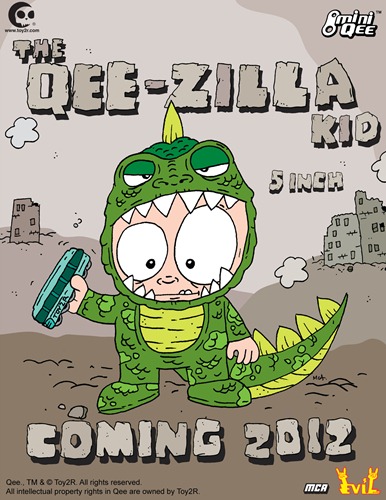 Similar posts
Tuesday, August 6, 2013 - 5:43pm

Custom button company, Button Lab, is pleased to present their new series of collectible blind bag button packs!

Thursday, May 23, 2013 - 12:51pm

The latest custom from Laura Lorén is an 8"  BuneeQ called May. Laura really shows off her sense of fashion on May, maybe more so than she has on her prior customs.