Posted by
Miranda
February 29, 2012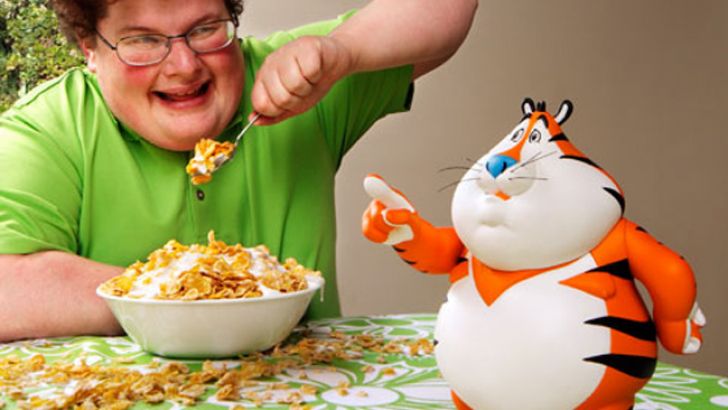 Brian McCarty's latest ePostcard #86: POPaganda just popped into my inbox, it made me laugh so i thought i'd share it here. Selling out almost instantly the Fat Tony figure by Ron English, a parody of Tony the Tiger Frosties character, was one of the most popular vinyl toys of the last 6 months. 
"Seeing a preview of it at the DKE Toys warehouse, I jumped at the chance to photograph a cereal ad parody with Tony and the incomparable Jesse Heiman, AKA the World's Greatest Extra." - Says Brian in his email.
For more awesome Toy imagery sign up for Brian's emails on his website. 
Similar posts
Thursday, November 19, 2020 - 10:53pm

Ron English's classic Lady Lips image is now three-dimensional as a life-size sculpture and vinyl art-toy sculpture release! 

Wednesday, February 26, 2020 - 10:30am

Join us on February 28, 2020, at 6 pm in SoHo, NYC to celebrate the amazing artwork of Ron English with some very special exclusive releases!