Posted by
Erica
February 06, 2012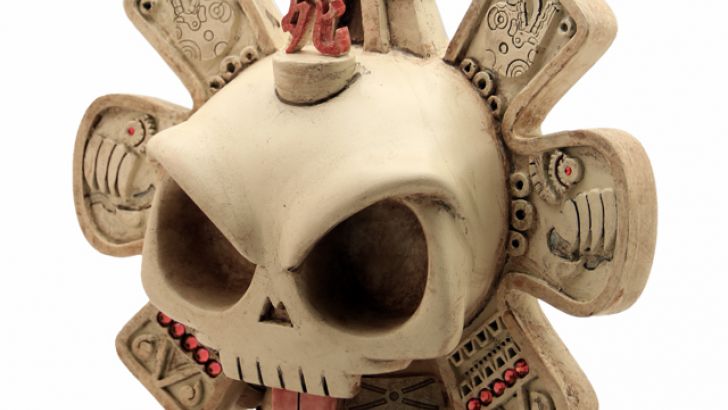 "From the hilltop overlooking the expansive Jungle 
comes the leader of the Ivory Azteca Warriors. 
Carved out of prehistoric mammoth tusk, adorned
with ancient rubies and raising the tribes flag high."
Each Ivory Warrior is hand painted and comes signed by each artists. Each will come adorned with red Swarovski crystals, a custom flag and safely entombed in a laser engraved wooden crate. This hand crafted custom will be up
for sale
on Saturday February 18th a 1pm EST, FOR ONLY 24 HOURS! Each one of these will go for $475 plus shipping. 
Similar posts
Friday, November 24, 2017 - 12:23pm

One of the most requested resin releases of the year, the Octoblank, is back with a brand new colorway! 

Tuesday, July 25, 2017 - 8:46pm

Clutter and The Designer Toy Awards are excited to announce the first colorway release of the epic Huck Gee design – SKLFKR:UNTOUCHED!!