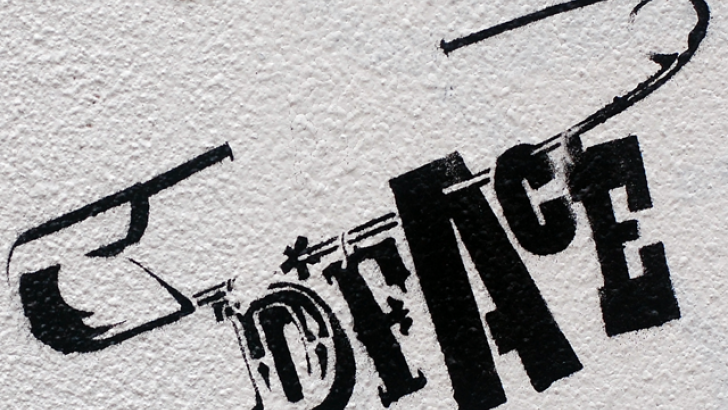 It's been a little over two weeks since Armory Week invaded New York City; and with the abundant art fairs that took place, New Yorker's also got to play hosts to several foreign artists, including D*Face. In conjunction with SCOPE art fair, D*Face got to spend some time in the streets of New York and complete three massive murals; two in Williamsburg, Brooklyn and one in Soho, Manhattan.
Each mural encompasses a different aspect of human life. There are signs of lost love, a cadaverous love affair, and a gamble with life and death. Regardless of the heavy themes, D*Face's use of bright colors and bold black lines force their audience to pay attention to them-- not that you'd want to ignore these finely crafted pieces of art. Upon closer inspection, it's difficult not to be impressed with how clean the work is given the surfaces the street artist worked with, and knowing that his goal was to go as big as possible allows one to appreciate his well-executed efforts even more. 
Similar posts
Tuesday, May 29, 2018 - 12:27am

The Clutter Gallery is proud to present an amazing group exhibition curated by street artist Chris RWK!  Artists Include:

Tuesday, May 16, 2017 - 10:35pm

kaNO returns to NYC and is making a BIG splash on the Lower East Side!