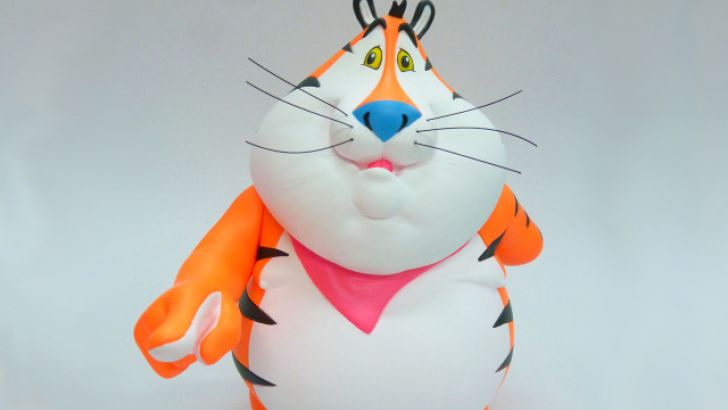 The second release of Tony the Tiger aka "Fat Tony" from Ron English has just been revealed. This edition is an open edition so no one will have to miss out on the release this time around. You may be wondering what makes this version different than the last, but look closely and you will notice that this time around Tony is pimping a Pink neckerchief - Bingo.. and not forgetting that this time around he is FLUORESCENT ORANGE!! (I think that's hard to tell from the picture but compare it to this post)
Standing at 9" tall with articulated arms, this ones expected to drop late 2nd Quarter. 
Similar posts
Thursday, November 19, 2020 - 10:53pm

Ron English's classic Lady Lips image is now three-dimensional as a life-size sculpture and vinyl art-toy sculpture release! 

Wednesday, February 26, 2020 - 10:30am

Join us on February 28, 2020, at 6 pm in SoHo, NYC to celebrate the amazing artwork of Ron English with some very special exclusive releases!