Posted by
Erica
March 28, 2012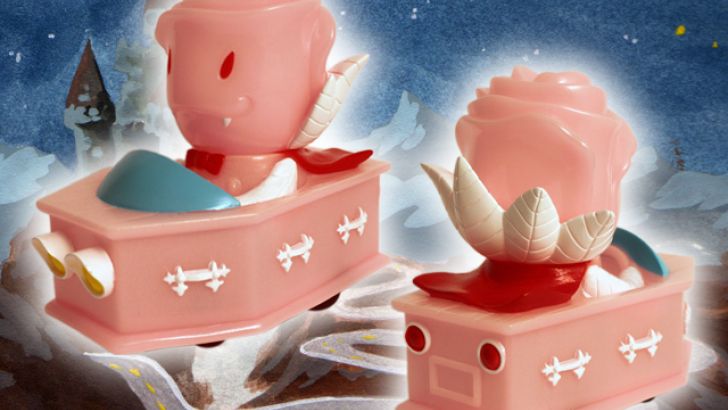 Rose Vampire is back in action with a brand new ride! On Thursday April 5th Super7 will be releasing Josh Herbolsheimer's latest Pink Prowler Casket Cruiser. This is cast in Pink GID vinyl with White, Red, Yellow and Blue sprays.
Casket Cruiser will be available next Thursday, April 5th at Noon Pacific at the Super7 Store for $65.
Similar posts
Tuesday, March 15, 2016 - 8:30pm

Super 7 is welcoming Spring with two new toys from their Monster Family line this week!

Tuesday, October 6, 2015 - 2:00pm

Scott Tolleson's grumpy taco made — by Pobber Toys — with premium non-seasoned vinyl, contains pink goodness in its full shell of goodness.