Posted by
Doug
April 25, 2012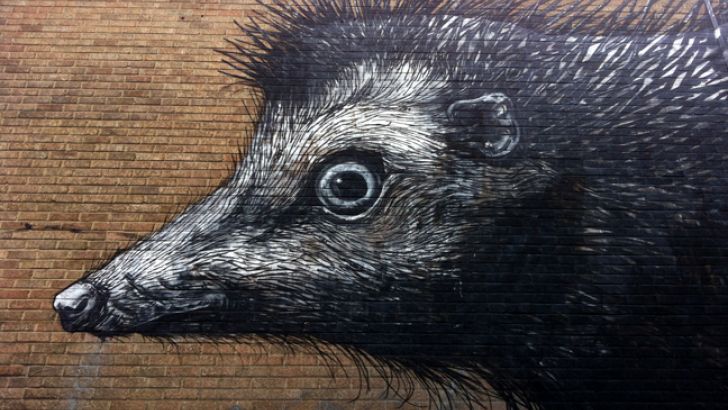 To coincide with Roa's new show at Stolenspace he also dropped a few new pieces on the streets recently. One being a boar hung by is feet bare of its flesh showing all the muscular structure of the creature and the other being a giant Hedgehog on the side of a disused warehouse space both in east London.
Photos Below:
Similar posts
Tuesday, May 29, 2018 - 12:27am

The Clutter Gallery is proud to present an amazing group exhibition curated by street artist Chris RWK!  Artists Include:

Tuesday, May 16, 2017 - 10:35pm

kaNO returns to NYC and is making a BIG splash on the Lower East Side!