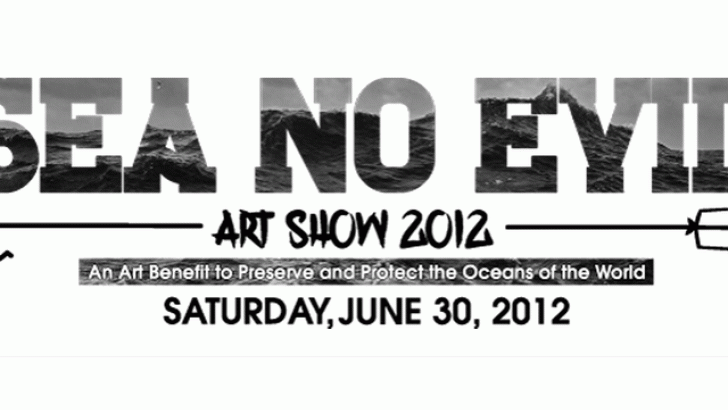 Sea No Evil is celebrating their 6th year by coming back to the Riverside Municipal Auditorium for one night only on Saturday June 30th, 2012. Captain Paul Watson, Captain Peter Hammarstedt and the crew featured on the popular Animal Planet series  "Whale Wars" will be there.  
Captain Paul Watson, founder of Sea Shepherd Conservation Society and Captain Peter Hammarstedt are set to deliver speeches.
Original art pieces donated by Gary Baseman, Jeff Soto, Shepard Fairey, Lola, Ana Bagayan, Tim Biskup, Amy Sol, Christopher Ryniak, and many, many, more are to be sold the night of the show thru the silent art auction to benefit the Sea Shepherd Conservation Society.
Gary Baseman did the incredible poster and he made a video explaining his inspiration for the Sea No Evil logo. 
The date of the show is June 30th, 2012 at The Riverside Municipal Auditorium in Riverside, CA. Doors open at 6pm and there is a 10 donation at the door. 
Similar posts
Tuesday, December 1, 2015 - 11:32pm

Art toy veteran and pop artist Gary Baseman will be dropping by Chicago's Rotofugi this Saturday, December 5, from 5-8PM. Rotofugi promises books, toys, and new art from Baseman available for purchase. If you can't make it to the signing, don't worry.