Posted by
Erica
June 28, 2012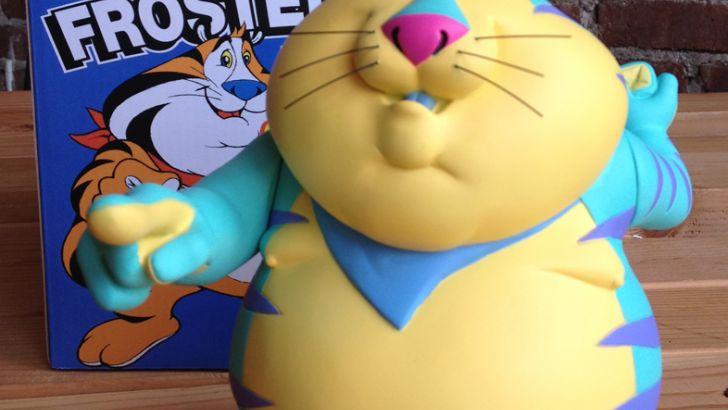 Now's your chance to head over to the new and improved POPaganda.com to purchase your very own POPaganda Exclusive Fat Tony Teal!
Ever since Ron English released his first Cereal Killer, Fat Tony, Designer Toy Collectors worldwide have been itching to get some Sugar Frosted Fat up in their breakfast bowl. First came the original colorway, limited to 500 pcs, which practically sold out in seconds! Swap out the original red neckerchief for a hot pink one, and substitute the original orange, for neon, and you've got the following colorway, The Flourescent Fat Tony, which also saw huge success. Now is your chance to get your hands on the first POPaganda Exlusive Designer Viny Figure, Fat Tony Teal! 
This Teal and purple colorway features a blue neckerchief and has 2 points of articulation, each one is personally signed by Ron, and comes direct from The Popaganda Studio. This limited Edition Cereal Killer is limited to 100 pcs, and is now available for just $99.99. 
Similar posts
Thursday, November 19, 2020 - 10:53pm

Ron English's classic Lady Lips image is now three-dimensional as a life-size sculpture and vinyl art-toy sculpture release! 

Wednesday, February 26, 2020 - 10:30am

Join us on February 28, 2020, at 6 pm in SoHo, NYC to celebrate the amazing artwork of Ron English with some very special exclusive releases!