Posted by
Erica
June 22, 2012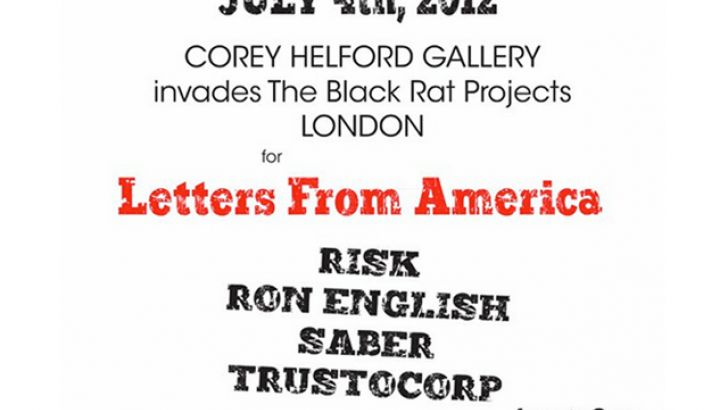 The Corey Helford Gallery has put together a show with London's Black Rat Projects called Letters From America. The show will be held in London on July 4th, which  is Independence Day in America. With that said, The Corey Helford Gallery will be bringing over 4 American Street Artists Risk, Saber, TrustoCorp, and Ron English to show brand new works at the Black Rat Projects.
Stay tuned for more details. 
Similar posts
Thursday, November 19, 2020 - 10:53pm

Ron English's classic Lady Lips image is now three-dimensional as a life-size sculpture and vinyl art-toy sculpture release! 

Wednesday, February 26, 2020 - 10:30am

Join us on February 28, 2020, at 6 pm in SoHo, NYC to celebrate the amazing artwork of Ron English with some very special exclusive releases!