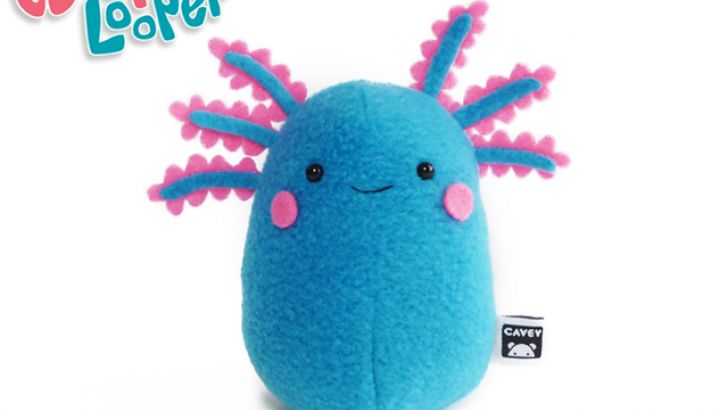 Holly "A Little Stranger" Stanway has continued her tradition of issuing a new Cavey design — done in collaboration — for conventions: designed by Gary Ham, crafted by Stanway, available at the 2012 San Diego Comic-Con, meet… "Wooper Looper." Each of these 30 hand-made plush figures comes with a glitter Cavey sticker, a black Cavey badge (exclusive to special edition Cavey releases), a Cavey carry bag and a Cavey postcard, all housed in a wonderful goodie bag with header card by Ham. Ten copies of this design will be available at the convention, starting preview night (July 11th, 2012) and being sold on a first come, first serve basis; they will be with Ham at Booth #4836 and cost $45 each. The remaining 20 copies of "Wooper Looper" will be sold by Stanway in the Cavey online shop for £28 (approx. $45) each starting Monday, July 16th, 2012 at 3PM EST.
Similar posts
Friday, May 26, 2017 - 6:53pm

Five Points Festival happened last weekend and well, we were blown away!

Wednesday, April 19, 2017 - 4:24pm

Available now, but not for long, are the Five Points Fest V.I.P. ticket packages!  Priced at just $125 for a weekend ticket, plus many perks, they are limited to just 250 pieces total.