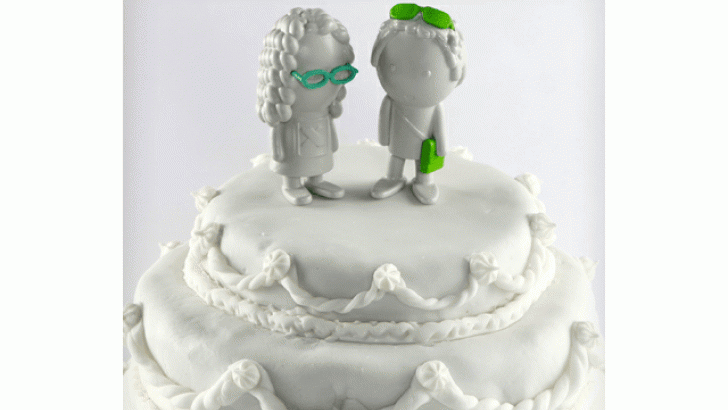 Keren Rosen is a designer and illustration who recently produced a line of figures. She's made up 13 characters that she's titled My Little Friends & Family. Each figure  represents one of her closest friends or a family member. Every figure has an object in color that represents an aspect of the person they're modeled after. 
The figures are small, standing 8.5 cm x 7cm tall. 
Keren's webpage has more of her work and more photos of My Little Family .