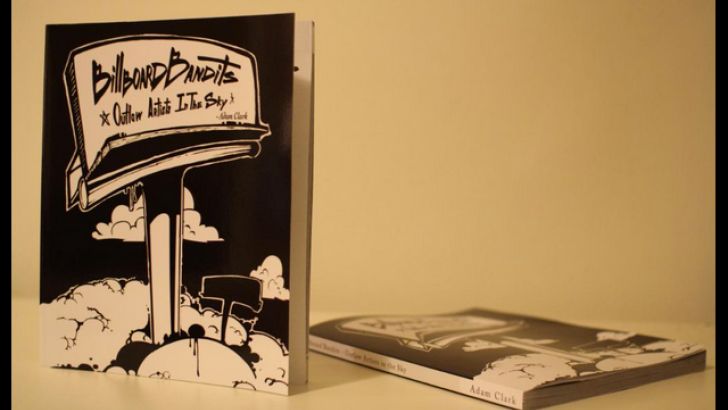 Billboard Bandits- Outlaw Artists in the Sky, is a unique book about billboards and the artists who conquer them.
The purpose of this book by Adam Clark is to allow every one to look deeper into the world of graffiti and street art and to expose the daring artists who take the risk to display their work up high.
The book includes pictures and interviews from the billboard artists. Artists included are AM7 Crew, Augor MSK, Bleek CBS Mayhem, Daze TN NSA, Fuct AL LGF, Jeloe US BKF CF, LTS/KOG Crews, Naut One, Nine2 H2O, Pharoe LCF SOB, Pysa MSK LTS, Shank DME FUKQ, Silencer, YR Crew, The Billboard Liberation Front, Jimmy Cauty, Mr. Eggs and Ron English
Help get the book published by pledging HERE.
Similar posts
Tuesday, May 29, 2018 - 12:27am

The Clutter Gallery is proud to present an amazing group exhibition curated by street artist Chris RWK!  Artists Include:

Tuesday, May 16, 2017 - 10:35pm

kaNO returns to NYC and is making a BIG splash on the Lower East Side!