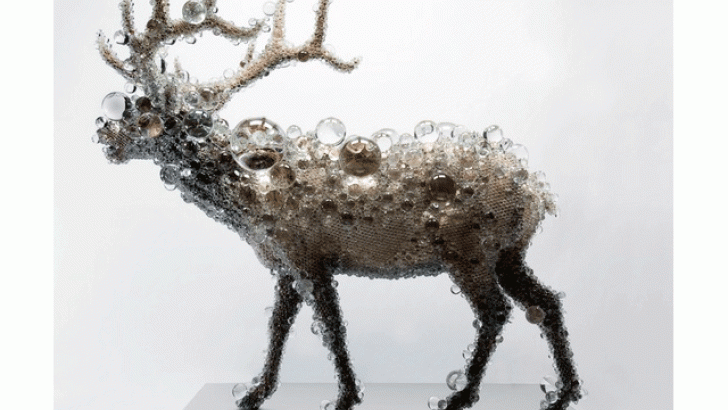 Japanese artist Kohei Nawa recently showed his "PixCell" collection at Tokyo's Scai The Bathhouse. "PixCell" is a collection of regular every day items, busts & taxidermy covered in glass beads. Nawa uses a wide variety of sizes of glass beads and the results are stunning. The way the light reflects through the beads distorts the objects and sometimes makes them barely recognizable. 
To me, the objects look like they are covered in sugar or some sort of candy. 
Images courtesy of Kohei Nawa & [via]
Similar posts
Wednesday, September 28, 2016 - 1:59pm

These glass sculptures are far more interesting than that shitty Crystal Skulls movie.

Tuesday, February 9, 2016 - 4:34pm

That's not resin; it's cast glass and stone. Christina Bothwell went to art school for painting but taught herself the ways of ceramics and evetually cast glass. She creates these ethereal - and sometimes haunting - sculptures out of glass and stone.