Posted by
Erica
October 25, 2012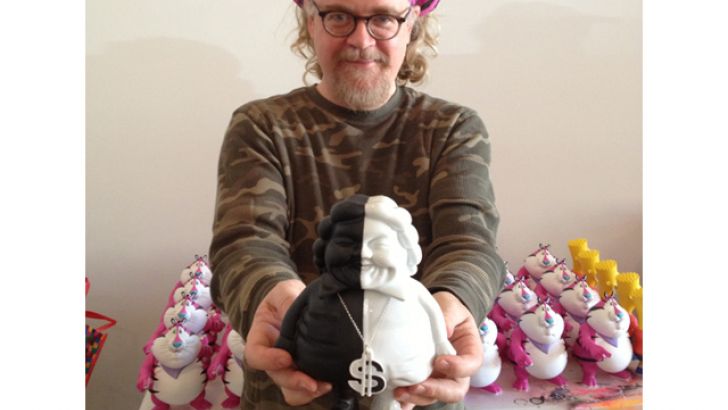 After the extreme success of the first Mc Supersized Porcelain, Ron English is pleased to introduce its new collaboration with K.Olin tribu: The new Mc Supersized Porcelain Black & White. The new Mc features a white shiny side and a black matte side. The black side was creatued using a small fire decoration made entirely by hand. 
Height: 22 cm
Width: 18 cm
Output limited to 50 numbered copies. With a certificate of authenticity, MC Supersize by K.Olin Tribu is a perfect item for Ron English fans worldwide.
Similar posts
Thursday, November 19, 2020 - 10:53pm

Ron English's classic Lady Lips image is now three-dimensional as a life-size sculpture and vinyl art-toy sculpture release! 

Wednesday, February 26, 2020 - 10:30am

Join us on February 28, 2020, at 6 pm in SoHo, NYC to celebrate the amazing artwork of Ron English with some very special exclusive releases!