Posted by
Erica
November 07, 2012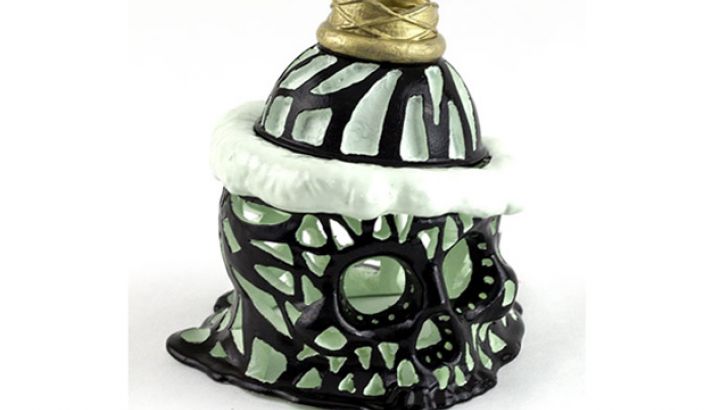 Carson Catlin just sent over images of his latest masterpiece, King Reticulation, his Ice Scream Man custom for the "Día del Helado Muerto" Show! This was Carson's first foray into resin, but from what we understand he enjoyed the process, and hopes to work with resin in the near future. 
"King reticulation is a reticulated Ice Scream Man painted light green inside with a black exterior. I modified the the cone to resemble a crown. The top is removable and reveals hidden reticulations." Says Carson
Similar posts
Monday, September 3, 2018 - 10:02pm

The Clutter Gallery is proud to present an amazing solo spectacular from artist duo, Horrible Adorables! 

Monday, September 3, 2018 - 9:50pm

From the farthest reaches of Outer Space, beyond the Gum Gum Galaxy and the Nougat Nebula, lies a planet of Magical Sparkle Glitter. Once a year the inhabitants of the tinsel covered shiny wonder that is Planet Rainbow Sparkle invade the Clutter Gallery.