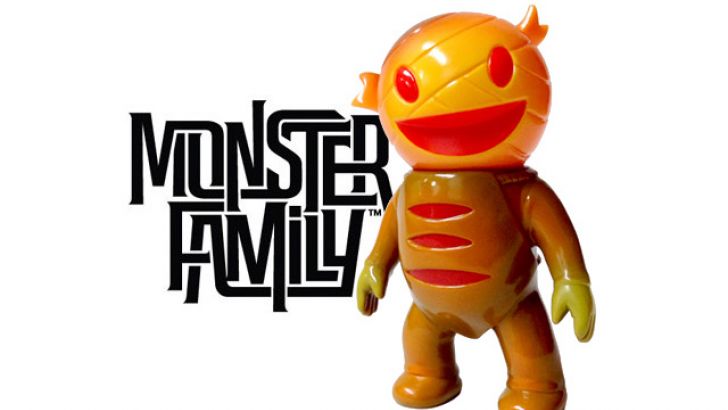 The talents of KaToPe and Brian Flynn have clashed to bring you the newest addition to the Monster Family designer toy line: Mummy Seijin. "We're not sure exactly what happened to the Drunk Seijin's face, perhaps he got into a brawl at an interdimensional cantina. Now he is all bandaged up, covering his third-all-seeing eye, and with a huge smile on his face." Standing 4-inches tall, this sofubi figure is cast in brown and orange vinyls with yellow, orange and red accent sprays. Mummy Seijin is available for sale from the Super7 online store today (Thursday, November 14th, 2012) starting at 3PM Eastern time.
Similar posts
Tuesday, June 23, 2020 - 4:01pm

Pulled in beautiful bright green Sofubi, the newest release of the Kaaarg is ready to hit your shelves!