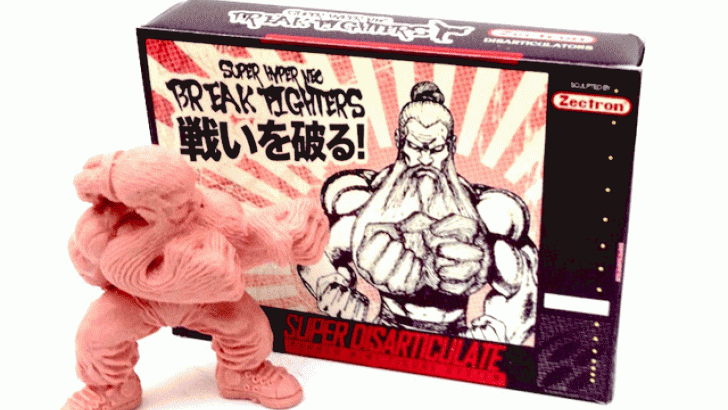 Man-E-Toy's Tru:Tek, The Amazing Zectron & BigManToys have created another awesome series called "The Disarticulators".  The 3 separate releases that make up The Disarticulators are set to drop within the coming months. 
Man-E-Toys thought it would be a good time to introduce us to the "rubbery nostalgic world of The Disarticulators" and that the 3 artists involved share a "joint passion  for minis, MOTU, Art toys & 80s/90s pop culture." Sounds good to me! 
First we have Zectron's Higekami: Master of Beard-Fu. Higekami will be a part of The Disarticulator's first ongoing series titled :Super Hyper Neo Break Fighters." Each of these hand-casted rubber figures comes with it's own SNES style box. 
Pictured above is KESH-E-FACE. KESH was created to be the nemesis of H.U.S.T.L.E.'s main guy Min-E-Face. This 3" figure was also sculpted by Zectron. 
Now we come to my favorite, "Tiny Terrors from the Deep".  This is a one off series of 3 figures featuring sculpts by each of the artists. The Lobster man is from Zectron, PAT from BigManToys and the Bio-Drone from Tru:Tek. This series was inspired by XCOM's 90s underwater RTS game, TFTD.
Similar posts
Tuesday, March 22, 2016 - 1:25pm

Englands own Tru:Tek has teamed up with the amazing Awesome Toy to rock your world!

Wednesday, November 18, 2015 - 9:26am

The second exclusive that Tru:Tek will have up for grabs at DesignerCon '15 is The Disarticulators' "Lump