Posted by
Erica
January 11, 2013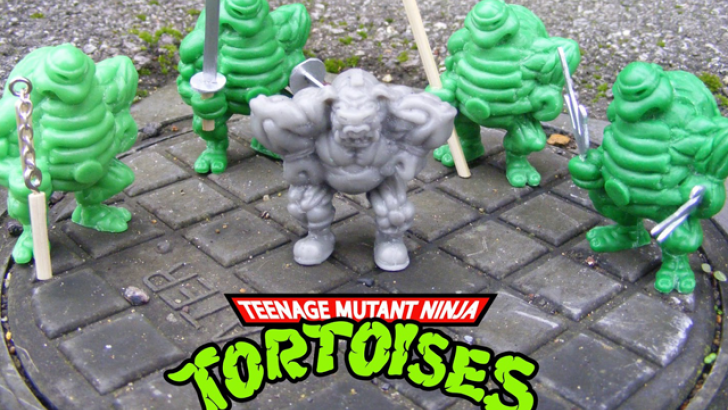 Triclops Studio's just shared photos and information on their contribution to the Cluter Magazine (In)action Figure Show. Triclops Studio is proud to present an exclusive run of B.A.S.T.A.R.D style figs entitled 'Teenage Mutant Ninja Tortoises'. As well as the 4 B.A.S.T.A.R.D 'Tortoises' we all know and love, they also cranked a 3-Bop character in a 'Turtle's head' pose (he looks like he's taking a dump). Each priced at $25...
"The (In)action Figure Show," a group art toy custom show focused on elevating the traditional action figure form, will have it's opening reception this Saturday, January 12th, 2013 from 6pm until 9pm at The Clutter Gallery, 163 Main St., Beacon, NY 12508.
Similar posts
Monday, September 3, 2018 - 10:02pm

The Clutter Gallery is proud to present an amazing solo spectacular from artist duo, Horrible Adorables! 

Monday, September 3, 2018 - 9:50pm

From the farthest reaches of Outer Space, beyond the Gum Gum Galaxy and the Nougat Nebula, lies a planet of Magical Sparkle Glitter. Once a year the inhabitants of the tinsel covered shiny wonder that is Planet Rainbow Sparkle invade the Clutter Gallery.