Posted by
Erica
February 26, 2013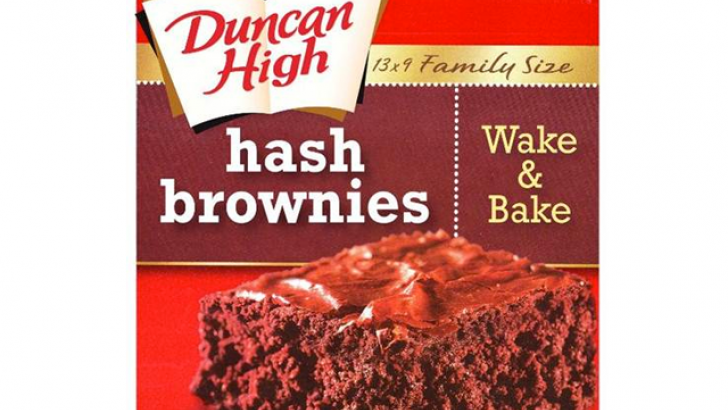 Join the Team Popaganda Culture Jamming Machine with the weekly dollar downloadable product subversion design!!
This week's feature addresses the issue of marijuana legalization by showing what a post-pot-prohibition supermarket experience might look like with Duncan High Hash Brownies on a supermarket shelf near you!
Download and print design on sturdy paper, fold into box shape and display creatively! 
AVAILABLE TODAY starting at 12pm EST! 
**But remember: Team Popaganda does not condone illegal behavior and will not bail you out of jail.**
Similar posts
Tuesday, October 2, 2018 - 10:55pm

Honor your love for all things macabre, Bowie and Pop Surrealism with The Rebel Rebel Heart Skull by Ron English. 

Wednesday, April 11, 2018 - 11:07pm

Clutter Gallery is proud to bring a unique sales event to our collectors!