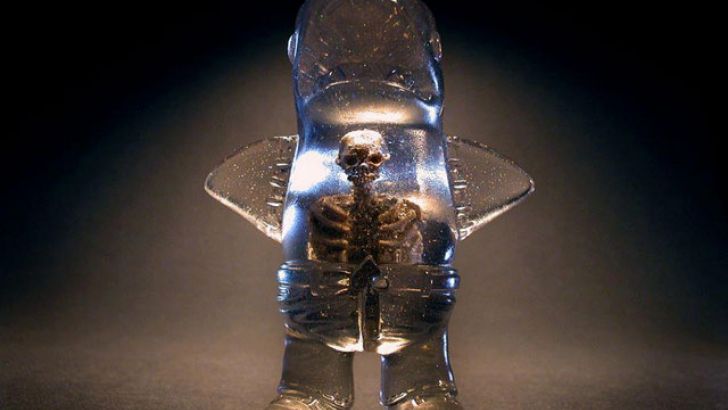 The custom Sametan figures for the PangeaSeed x Cometdebris Don't Tread on Me group show are amazing! 30 custom 4" Sametans designed by 30 artists from all over the world will be on display at the Spoke Art Gallery in San Francisco March 29-30. The all-star roster of artists includes Frank Kozik, Sucklord, Skinner, Gargamel, Buff Monster, Bwana Spoons, Scott Wilkowski, Cometdebris & 64 Colors! On March 28th,12 Noon PST time, the custom Sametans created for this incredible group show will be available for purchase right here on PageaSeed's website. The image shown above is of Scott Wilkowski's awesome Sametan custom.
As we previously mentioned, proceeds from the Don't Tread on Me group show will benefit PangeaSeed's Year of Living Dangerously Art Tour of Asia. Asia is the hot spot for animal trade & consumption of many endanged species (tigers,elephants,apes and sharks come quickly to mind) and PangeaSeed's art tour will extend their message to vital audiences. Don't Tread on Me opens at Spoke Art Gallery on Saturday, March 29th with an opening reception from 7-11 PM. 
64 Colors
CYH Works
Skinner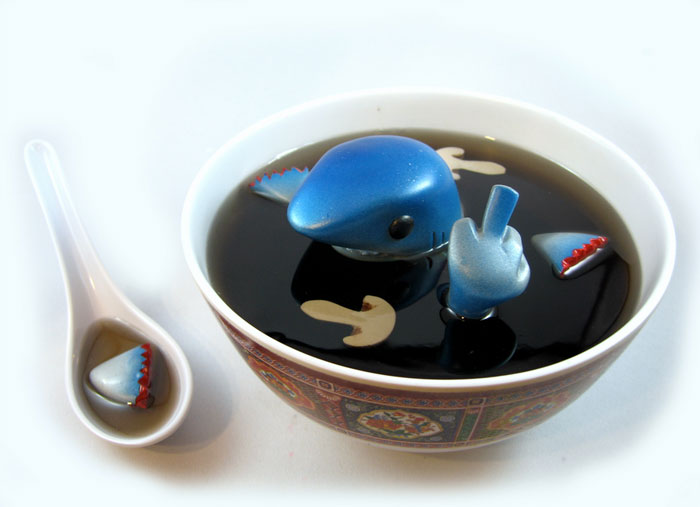 Suckadelic
Scott Hove
Kiyoka Ikeda (Gargamel)
Olek
FERG
WRECKS
Frank Kozik
Similar posts
Saturday, January 23, 2021 - 4:36pm

Clutter has teamed up with NY-based artist Kyle Kirwan to bring you a brand new designer toy platform, The Brick!

Wednesday, November 25, 2020 - 5:10pm

Meet the latest member of the Canbot family!  One Formula Canbot by Sket One! The OG legend Sket One has teamed up with Czee13 & Clutter to bring you a killer series of Canz that are Classics.