Posted by
Erica
March 28, 2013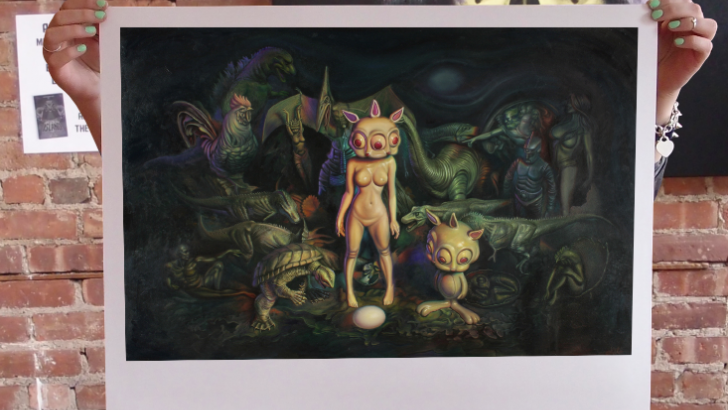 "Twas the night before Easter, and all through the forest
Every creature was strirring, according to the artist.
The egg was dropped by the bunnny with care,
In hopes that Springtime soon would be there."
Tomorrow, March 29th, Ron English will be releasing a very limited Giclée print titled "The Night Before Easter." This print is limited to a mere 10 pieces, each signed and numbered, measuring 24x18 inches.
POPaganda will also be releasing a Downloadable mp3 of the Electric Illuminati's song "Santa Christ." 
Click HERE to watch Ron English ascend Santa Christ to Heaven on Easter 2010 in Colorado Springs to a snippet of "Santa Christ".
Both The Night before Easter Giclée and the Santa Christ Downloadable mp3 will be available for purchase tomorrow at 12pm EST only on POPaganda.com
Similar posts
Tuesday, October 2, 2018 - 10:55pm

Honor your love for all things macabre, Bowie and Pop Surrealism with The Rebel Rebel Heart Skull by Ron English. 

Wednesday, April 11, 2018 - 11:07pm

Clutter Gallery is proud to bring a unique sales event to our collectors!