Posted by
Vapdee
April 03, 2013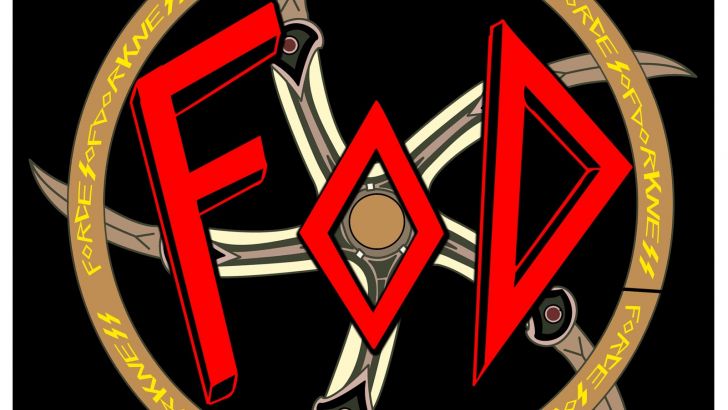 Forces of Dorkness founder and artistic genius, Scott Kinnebrew, is not only a huge fan of Star Wars but he also is the creative force and artist behind many custom designer of toys and resin castings. Having made an attempt at growing up in the last few decades of the 20th Century, Scott is influenced by both the iconic pop culture images of that time, and various tattoo art and artists.
After first meeting and speaking with Scott during NYCC 2012, I knew it would not be too long before we would hear and see from from this beast of an artist – standing closer to 7' tall then 6', I wondered if Scott had ever taken on the role of Chewbacca in one of Lucas Film's Star Wars episodes (III-VI for the puriest). Loyal like a Wookie, both to his artistic integiry and to his fans Scott is truly a Force of Dorkness in the designer toy universe.  Below we see the teaser photo of his now long sold out Bantha Buddy.
Having kept an eye on his Instagram the last few months, I knew from a preview picture that he was working on one of his first resin releases to drop as part of Tenacious Toys Super Series Sundays and the Bothan were a buzz.  He then dropped his Our Lady of Immaculate Rebellion (see image below), a blind bagged series that also sold out very quickly.
Currently Scott is working on two custom designer toys, first is a custom painted 6"  Touma / Wonderwall Beak Falcon that he has simply titled "The Falcon".  A toy he found online that just screamed, I need a better paint job and ended up somewhere between an Egyptian Idol and Custom toy.  It's a mix of brushed acrylics, and both iridescent and pearlized airbrush colors.  It seems that he must have used a high gloss lacquer to finish off this piece, because of that lacquer application it has a such a great finish and is ready to be displayed as part of one lucky fan's collection.
The second piece is titled "The Mini Evil Mastermind in the Lightning Dinosaur P.J.s" or TMEMITLDPJS for short.  That reminds me of a song by the Grateful Dead BIODTL, I think artist truly can Beat it on Down the Line.  Standing at 7" this is a 100% Resin figure by Dynamite Rex, something found at Designer Con. He also mentioned that Dynamite Rex will be releasing this platform in a DIY(do it yourself)vinyl version, take a look at their website for more details about this upcoming release.
Both Custom pieces are available and any interested parties can contact Scott directly via his email: forcesofdorkness@gmail.com.  
For more information please follow him on instagram, twitter @forceodorkness(THIS IS NOT A TYPO), Facebook and via his website.
Similar posts
Thursday, October 17, 2019 - 10:23am

Yamaraja is the latest super detailed creation from the dark and twisted mind of American Gross.

Thursday, October 3, 2019 - 9:06am

We are super excited to have teamed up with Pop surrealist Art Legend, Ron English, to bring you an instantly classic art-toy.