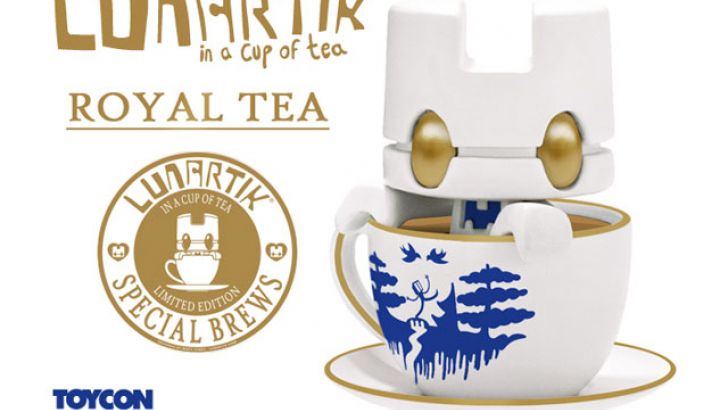 With ToyCon UK a week away, Matt Jones AKA Lunartik decided it was time to reveal his two ToyCon exclusive Royal Tea. This Mini Tea special brew will be making its debut at Lunartik's booth. Pictured above, Royal Tea is limited to an edition of 200 signed & numbered pieces and retails for £15.00 each.
Lunartik's second ToyCon UK exclusive is The Royal Fail - Mail Bomb. This 2.5" resin figure is cast in the ToyCon UK colors of pink, turquoise and black, and is limited to a very small run of 25. The Royal Fail - Mail Bomb retails for £30.00 and comes signed and numbered. Lunartik has also invited a "very special guest artist" to join him at his booth. Anyone care to guess who it will be? 
Similar posts
Thursday, October 17, 2019 - 10:23am

Yamaraja is the latest super detailed creation from the dark and twisted mind of American Gross.

Sunday, September 29, 2019 - 1:44am

From the twisted imagination of Japan's own Tokyo Jesus comes the Oni-Tayū (太夫) -  a high ranking Oiran with a dark secret.