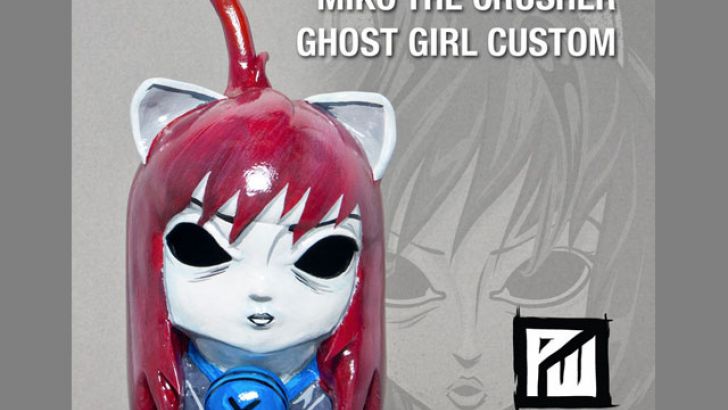 Miko the Crusher is an "immortal being at odds with another abstract machine known as 'Prober'." Miko is also the latest custom from artist Patrick Wong. Patrick used mphLab's 6" Ghost Girl for this vinyl custom and painted it both inside AND out. Miko's vacant eyes were cut out and her interior painted black for a stark contrast against her ghostly white face. Pretty cool. Visit Patrick Wong's website to see more of his custom toys and designs! 
Similar posts
Saturday, January 23, 2021 - 4:36pm

Clutter has teamed up with NY-based artist Kyle Kirwan to bring you a brand new designer toy platform, The Brick!

Wednesday, August 12, 2020 - 3:07pm

We are so excited to announce the first 3oz Canbot Blind Box Series!  A limited-edition toy mini-series launching through Kickstarter on Thursday, August 13th.