Posted by
Erica
April 02, 2013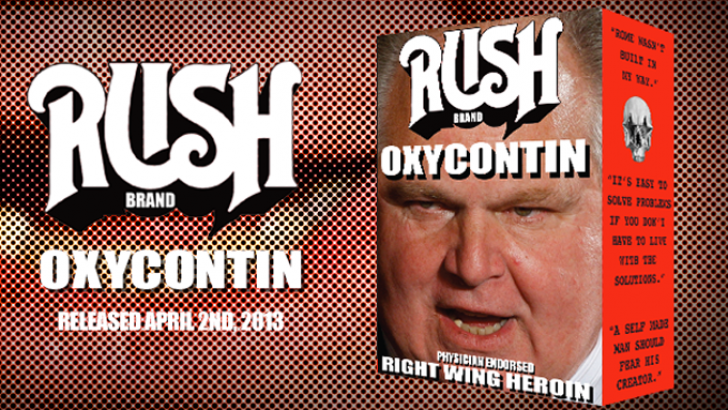 Stock up on some physician endorsed, right-wing heroin with POPaganda's Rush Brand OxyContin! Always remember to parachute some Rush Brand Oxy before putting any femi-nazis in their place, you Ditto-heads! Crush the Rush!
Download and print the design on sturdy paper, fold into box shape and display creatively!
Rush OxyContin will be AVAILABLE today, April 2nd, at 12pm EST only on POPaganda.com!
**But remember: Team Popaganda does not condone illegal behavior and will not bail you out of jail.**
Similar posts
Tuesday, October 2, 2018 - 10:55pm

Honor your love for all things macabre, Bowie and Pop Surrealism with The Rebel Rebel Heart Skull by Ron English. 

Wednesday, April 11, 2018 - 11:07pm

Clutter Gallery is proud to bring a unique sales event to our collectors!