Posted by
Erica
April 18, 2013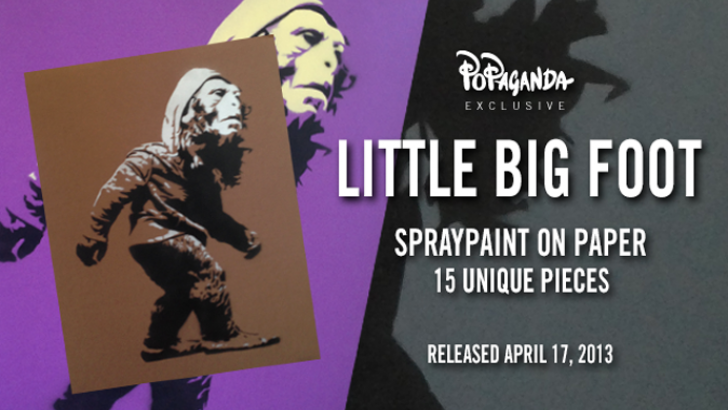 15 unique hand-sprayed pieces were created from this Little Big Foot stencil, which was then destroyed.
No two are alike.
All 15 pieces will be available on POPaganda.com today at 12m EST. 
- Spraypaint on Paper
- 19.75" x 25.5" 
- Signed and Numbered by Ron English
Similar posts
Tuesday, October 2, 2018 - 10:55pm

Honor your love for all things macabre, Bowie and Pop Surrealism with The Rebel Rebel Heart Skull by Ron English. 

Wednesday, April 11, 2018 - 11:07pm

Clutter Gallery is proud to bring a unique sales event to our collectors!