Posted by
Erica
April 18, 2013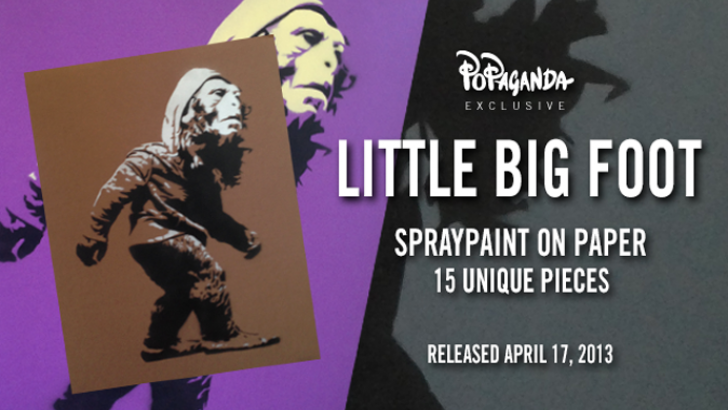 15 unique hand-sprayed pieces were created from this Little Big Foot stencil, which was then destroyed.
No two are alike.
All 15 pieces will be available on POPaganda.com today at 12m EST. 
- Spraypaint on Paper
- 19.75" x 25.5" 
- Signed and Numbered by Ron English
Similar posts
Thursday, November 19, 2020 - 10:53pm

Ron English's classic Lady Lips image is now three-dimensional as a life-size sculpture and vinyl art-toy sculpture release! 

Wednesday, February 26, 2020 - 10:30am

Join us on February 28, 2020, at 6 pm in SoHo, NYC to celebrate the amazing artwork of Ron English with some very special exclusive releases!