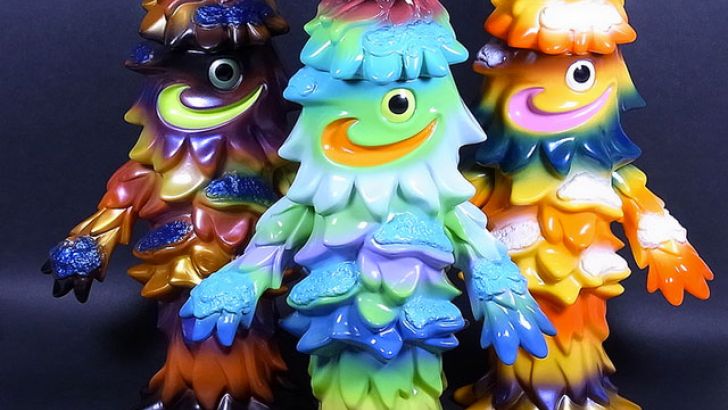 Kiyoka Ikeda from Gargamel Toys is making the trek from Japan to San Francisco for Super7's 12 Anniversary! On Saturday, May 25th, Super7 will be showing some incredible hand painted one-of-a-kind vinyl figures from Gargamel. There will be over 80 different, standard size figures on hand at Super7 for their big birthday bash! All of these toys will be on sale at the Super7 Store in San Francisco beginning Saturday May 25th at 7 PST. Then on Sunday May 26th, the remaining figures will become available on line in Super7's webshop. Kiyoka from Gargamel will be hanging out in the Super7 Store on Saturday, so stop by and say hello!  Thanks to Super7 for the photos. 
Similar posts
Saturday, January 23, 2021 - 4:36pm

Clutter has teamed up with NY-based artist Kyle Kirwan to bring you a brand new designer toy platform, The Brick!