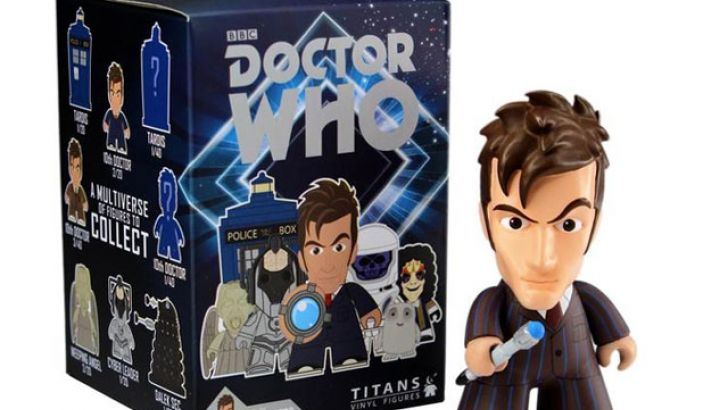 Titan Merchandise has once again commissioned Lunartik to design their latest Doctor Who mini-series. 10th Doctor is the name of the new blind-boxed series, and it  features 12 Doctor Who characters including some of the good doctor's most formidable foes such as Daleks, Sontaran, Vashta Nerada, Clockwork Robot & Cyber Leader. Featuring David Tennant as the 10th Doctor, the series also includes 4 chasers that you may or may not have to travel time & universe to collect! Scheduled for a 8/1 release, 10th Doctor will be available through Lunartik for £7.99. Lunartik also has stated that he will have 80 Artist Proofs available in August and promises more details to come. You can pre-order your 10th Doctor mini-figures right HERE on Forbidden Planet's website! 
Similar posts
Saturday, January 23, 2021 - 4:36pm

Clutter has teamed up with NY-based artist Kyle Kirwan to bring you a brand new designer toy platform, The Brick!

Wednesday, August 12, 2020 - 3:07pm

We are so excited to announce the first 3oz Canbot Blind Box Series!  A limited-edition toy mini-series launching through Kickstarter on Thursday, August 13th.