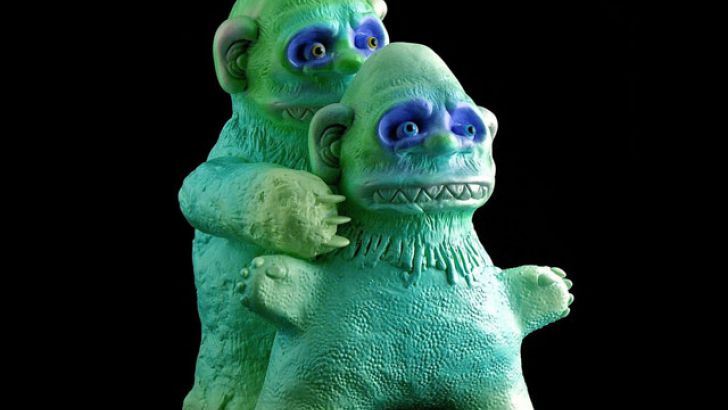 Plaseebo's latest release in certainly an interesting one. The set is a vinyl mash-up of sorts, combing parts of his Molezilla, Night Gamer & Grody En-Man figures. Titled The Abominable Snowman and Son of the Abominable Snowman, the unique set consists of one 7.5" tall  papa snowman and his 6" tall son. Both figures feature inset eyes and are signed and dated 2012 by Bob Conge (aka Plaseebo). Just in time for Father's Day, this one of a kind set is available for $750 HERE in Plaseebo's webshop! 
Similar posts
Saturday, January 23, 2021 - 4:36pm

Clutter has teamed up with NY-based artist Kyle Kirwan to bring you a brand new designer toy platform, The Brick!

Wednesday, August 12, 2020 - 3:07pm

We are so excited to announce the first 3oz Canbot Blind Box Series!  A limited-edition toy mini-series launching through Kickstarter on Thursday, August 13th.