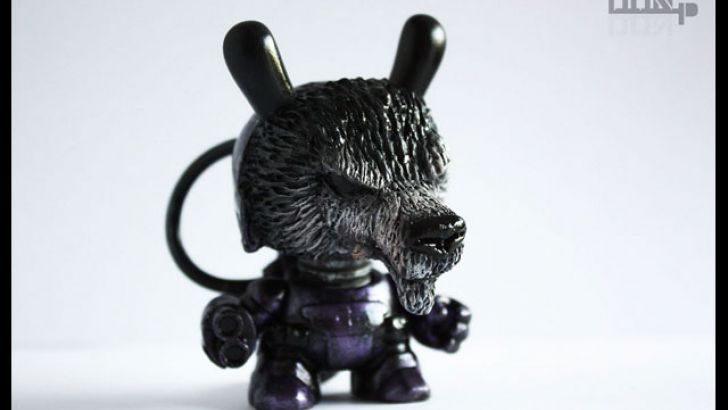 Patrick Lippe AKA Don P sent us some photos of CyWolf; his latest custom Dunny. CyWolf is a wolf in a mecha-suit disguised as a 3" Dunny ! As with Don's other awesome animal sculpts, CyWolf is loaded with furry texture. Not a wiry wolf hair is out of place! CyWolf's gray muzzle nicely fades to black and the purple was a nice color choice for the suit. You can see more of Don P's customs on his Blogspot.
Similar posts
Saturday, January 23, 2021 - 4:36pm

Clutter has teamed up with NY-based artist Kyle Kirwan to bring you a brand new designer toy platform, The Brick!

Wednesday, August 12, 2020 - 3:07pm

We are so excited to announce the first 3oz Canbot Blind Box Series!  A limited-edition toy mini-series launching through Kickstarter on Thursday, August 13th.