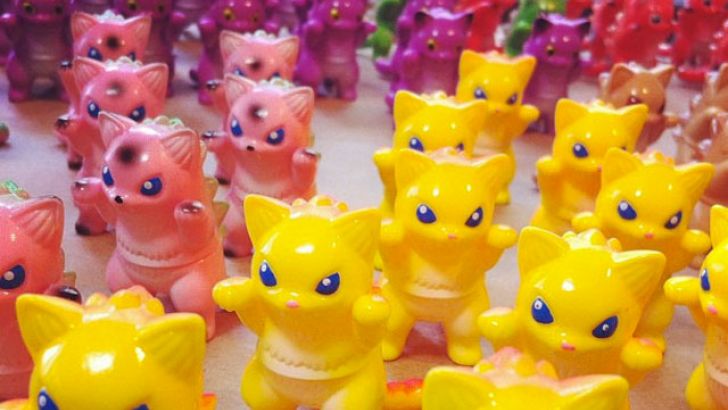 This Friday, June 14th Rampage Studios in Tokyo, Japan will host an exhibition by Japanese artist Konatsu. The show will not only feature Konatsu and her famous Negoras, but will also show custom Shibaras (pictured below), Dinos, Ugly Unicorns, and possibly even a Manotaur… We shall see what exactly was present when the pieces go up for sale in the Rampage webshop on Monday, June 17th. Rampage's Konatsu exhibit opens at Rampage Studios on Friday, June 14th with a reception starting at 7PM. 
Thanks to toysrevil & lowbrownie.com for the photos.
Similar posts
Saturday, January 23, 2021 - 4:36pm

Clutter has teamed up with NY-based artist Kyle Kirwan to bring you a brand new designer toy platform, The Brick!