Posted by
Erica
November 01, 2013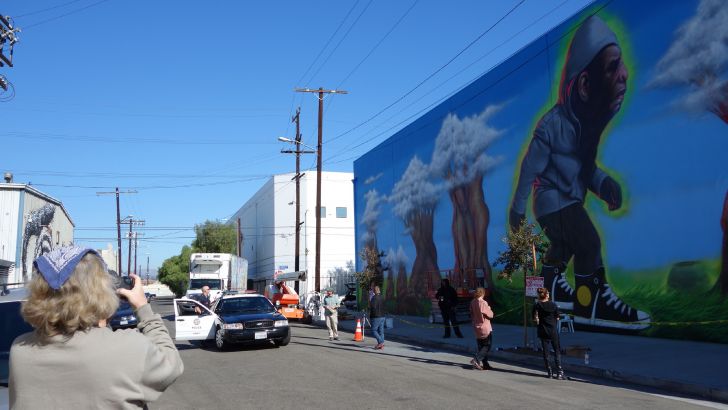 Artist Ron English is currently in downtown Los Angeles completing the second legally sanctioned mural under LA's new mural regulations. The massive Urban Bigfoot wall is located at Imperial and Jesse and is fast becoming a tourist destination. See some W.I.P shots below!
Similar posts
Thursday, November 19, 2020 - 10:53pm

Ron English's classic Lady Lips image is now three-dimensional as a life-size sculpture and vinyl art-toy sculpture release! 

Wednesday, February 26, 2020 - 10:30am

Join us on February 28, 2020, at 6 pm in SoHo, NYC to celebrate the amazing artwork of Ron English with some very special exclusive releases!