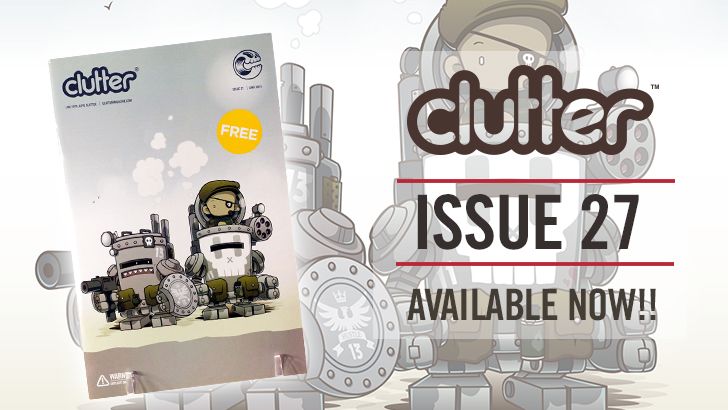 Continuing to bring you amazing content related to the Designer Toy industry, issue #27; Oh, Gee! — June 2015 Issue – features Cover art and lengthy interview with Huck Gee.
Packed full of great articles & interviews, like:
- Guumon interview
- Josh Mayhem interview
- Leslie Levings interview
- Vannen Watches interview
- and Mutant Vinyl Hardcore's Mutantology spotlight on Hateball's Zinewolf.
Not near any free outlet? No need to fear as it is available now directly from Clutter Magazine's online store!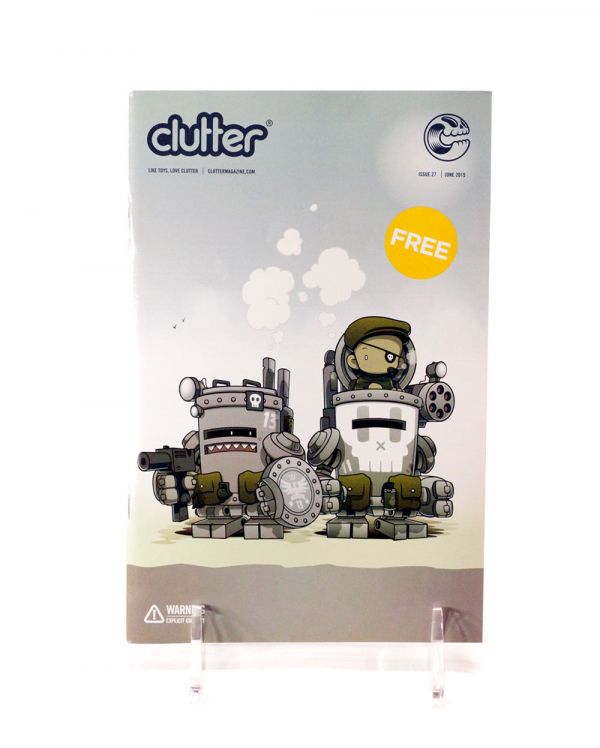 Similar posts
Friday, November 24, 2017 - 12:23pm

One of the most requested resin releases of the year, the Octoblank, is back with a brand new colorway! 

Tuesday, September 5, 2017 - 10:16pm

Issue 44 of Clutter Magazine is available now and features a brand new cover design with amazing photography by our west-coast friend Robert Howell!!