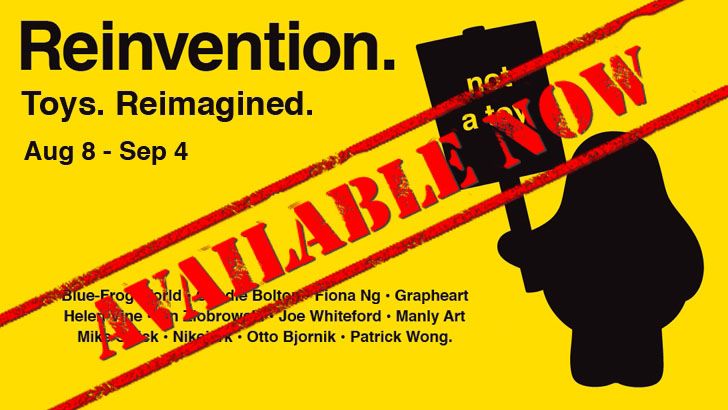 Available now in the Clutter Gallery's online shop, the Reinvention exhibition saw artists reimagining some of the most memorable designer toy pieces as different — but equally iconic — toys. Participating artists include: Blue-Frog World, Candie Bolton, Fiona Ng, Grapheart, Helen Vine, Ian Ziobrowski, Joe Whiteford, Manly Art, Mike Strick, Nikejerk, Otto Björnik, and Patrick Wong.
All works will be on display until September 4th, 2015, but — for now — remaining pieces are… AVAILABLE HERE!
Similar posts
Monday, September 3, 2018 - 10:02pm

The Clutter Gallery is proud to present an amazing solo spectacular from artist duo, Horrible Adorables! 

Monday, September 3, 2018 - 9:50pm

From the farthest reaches of Outer Space, beyond the Gum Gum Galaxy and the Nougat Nebula, lies a planet of Magical Sparkle Glitter. Once a year the inhabitants of the tinsel covered shiny wonder that is Planet Rainbow Sparkle invade the Clutter Gallery.