Posted by
Sam
September 11, 2015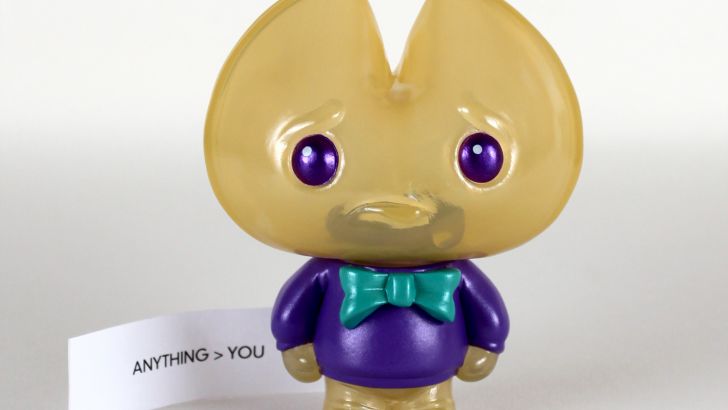 Sunday is Fortune Cookie day!  Who knew?!  In the spirit of this sweet treat holiday, Kookie No Good (nominated for two Designer Toy Awards this year) is newly revamped and fresh out of the oven.  A new, translucent version of Kookie No Good, designed by Scott Tolleson and produced by DeKorner, will be available for purchase on Monday, September 14th, the day after the actual celebration in true Kookie style.  
Sporting a metallic purple shirt with eyes to match and a dapper blue bow-tie, Kookie looks better than ever.  Like the edible cookie, this sad little sofubi is now complete with fortunes, or misfortunes to be more accurate.  Printed on real paper that can be seen through his translucent head, or pulled out of the side, these misfortunes capture the true nature of this 3.5" grumpy cookie. Limited to 50 pieces and at only $40 each, Kookie No Good will definitely sell out quick. Get him while he's hot.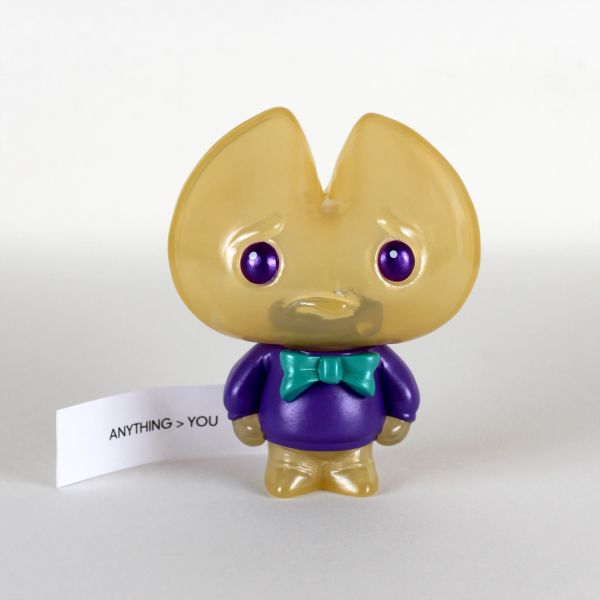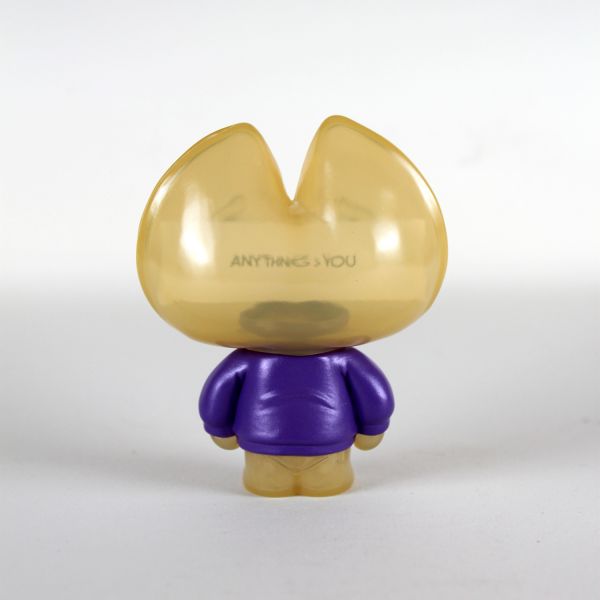 Similar posts
Tuesday, June 23, 2020 - 4:01pm

Pulled in beautiful bright green Sofubi, the newest release of the Kaaarg is ready to hit your shelves!