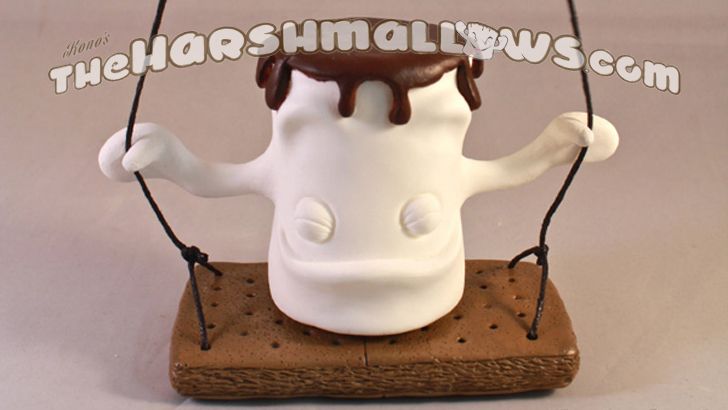 Sometimes you stumble across something so cool that you wonder how it remained off your radar for as long as it did, which was certainly my reaction to The Harshmallows resin figures for DesignerCon, specifically the pictured "Swing Kid Smores" pieces. This adorable marshmallow features melty chocolate atop its head and, best of all, a handmade graham cracker swing! Made in an edition of only five pieces, each costing $50, these will be available at DCon Booth #703. And if you don't beat me there, then one is already spoken for!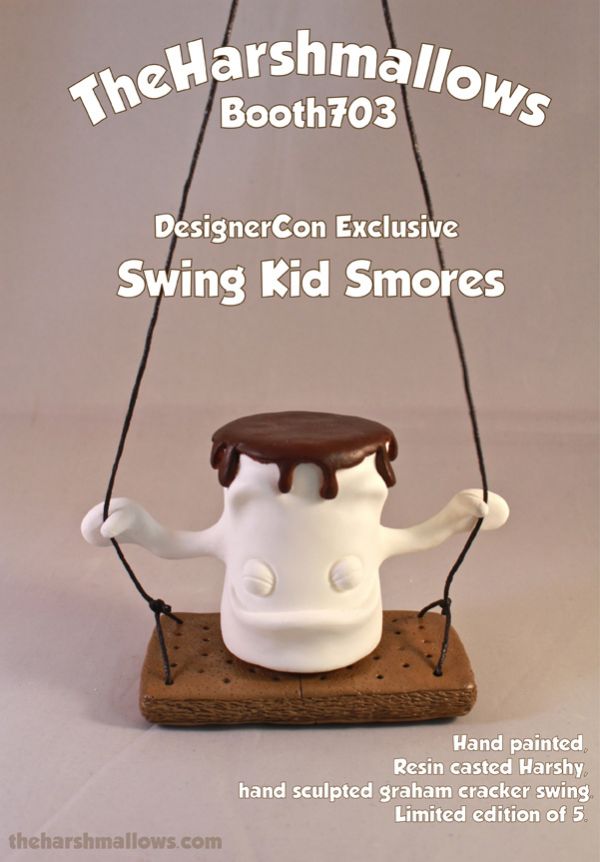 Similar posts
Thursday, November 19, 2015 - 10:19pm

Kidrobot aren't just dropping a bunch of great releases at DCon this year.

Thursday, November 19, 2015 - 7:56pm

Studio Uamou weren't at NYCC this year, but you'll be able to make up for that at DCon. Ayako Takagi and crew and bringing a bunch of limited editions of her Uamou figure. Deep Galaxy Uamou has a nebulous paint job that sports plenty of tiny bits of glitter.