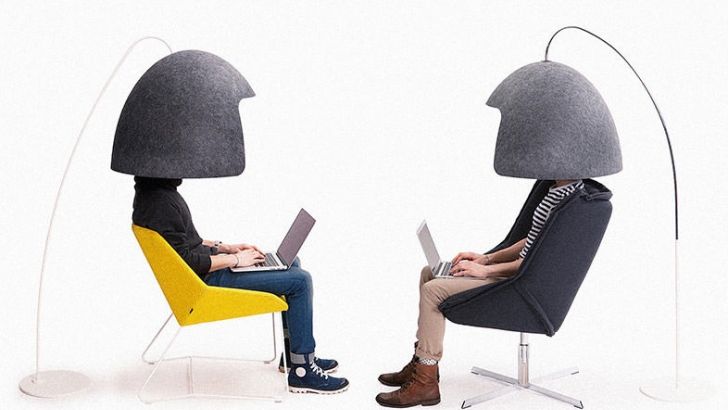 I just saw this over on Lost at E Minor and knew I had to share it with all you readers.
Ever feel like there is just toooo much noise? Like the world WON'T STOP SHOUTING?? Well, Finland-based Mottowasabi have come up with an awesome invention that keeps you in cone of silence. 
The felt-hood, acts like a bubble, protecting you from the constant wittering of your co-workers, parents, partners, or pets.  So, if you need to take a break for a world, this might just be your answer!