Posted by
marc
April 20, 2016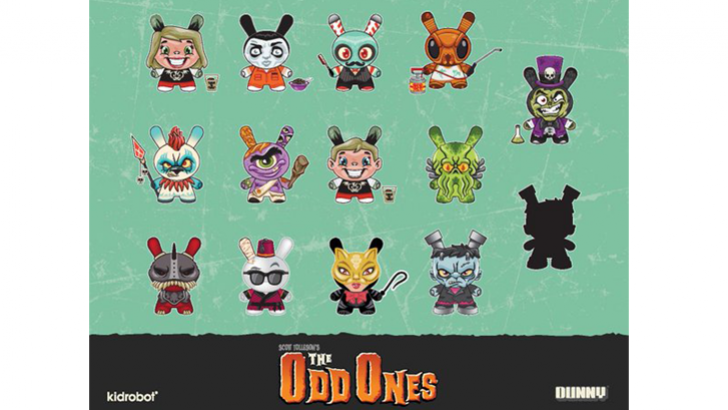 Kidrobot have just revealed the 13 designs and one hidden chase that comprise Scott Tolleson's The Odd Ones Dunny series. I've got to say I'm surprised by these. While some of these are clearly Tolleson, several of them seem to represent a new direction for the artist. And the shocker? No argyle! That said, the series does follow Kidrobot's MO of creating thematically cohesive Dunny series. These characters seem to be from an extra weird circus or freak show, with Frankenstein, Cthulu, and escaped convict, and plenty more. Are you picking these up? Let us know in the comments!
Check out more Scott Tolleson here | See more Kidrobot news here
Similar posts
Saturday, January 23, 2021 - 4:36pm

Clutter has teamed up with NY-based artist Kyle Kirwan to bring you a brand new designer toy platform, The Brick!

Wednesday, August 12, 2020 - 3:07pm

We are so excited to announce the first 3oz Canbot Blind Box Series!  A limited-edition toy mini-series launching through Kickstarter on Thursday, August 13th.