Posted by
marc
June 09, 2016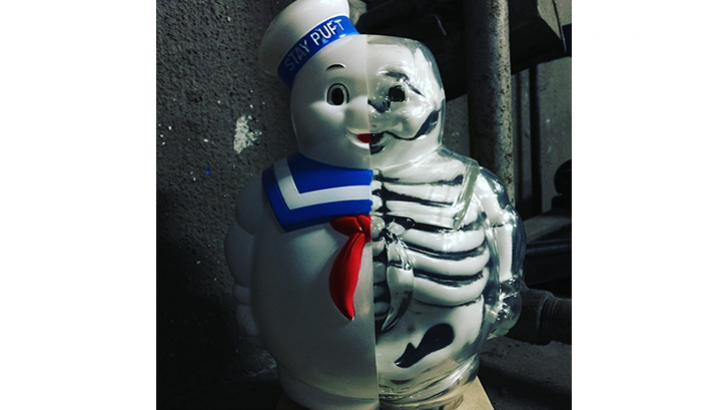 As the premiere of the third Ghostbusters movie lurches closer, so does the merch. Images of a half X-Ray colorway of Secret Base's Stay Puft Marshmallow Man have surfaced online, though no details are yet available. The previous four colorways have been full X-Ray variants, exposing all of the faux corporate mascot's glittering and glowing innards. The opaque half of the sculpt features movie-accurate colors to the character's body, sailor hat, and neckerchief. The transparent half reveals a white skeleton set against black sofubi. Without details I can't be sure, but I'd imagine the skeleton may glow in the dark. Like previous Stay Pufts, expect this to retail at ¥10,260.
Check out more Ghostbusters here | See more Secret Base here
Similar posts
Tuesday, June 23, 2020 - 4:01pm

Pulled in beautiful bright green Sofubi, the newest release of the Kaaarg is ready to hit your shelves!