Posted by
marc
June 14, 2016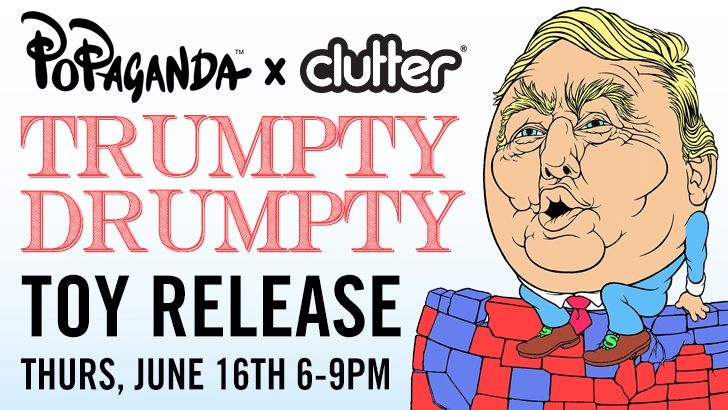 Popaganda and Clutter are very excited to drop Ron English's Trumpty Dumpty art toy this Thursday, June 16, and it's gonna be yuuuuuge. From 6PM to 9PM, we'll be selling these limited edition hand-pulled resin figures at the Popaganda Pop Up Toy Store located at 72 Gansevoort Street in NYC, across from the Whitney Museum. These are first-come first-served and is the only batch we have planned, so if you want one, come get your little hands on one. And you're gonna want one. These are beautiful pieces. Just beautiful. Ask anyone. Ask the toy people. Ask the collectors. They'll tell you. We do beautiful work. Just don't forget your wallet; you can't make Mexico pay for this.
Similar posts
Thursday, October 17, 2019 - 10:23am

Yamaraja is the latest super detailed creation from the dark and twisted mind of American Gross.

Sunday, September 29, 2019 - 1:44am

From the twisted imagination of Japan's own Tokyo Jesus comes the Oni-Tayū (太夫) -  a high ranking Oiran with a dark secret.