Posted by
marc
July 01, 2016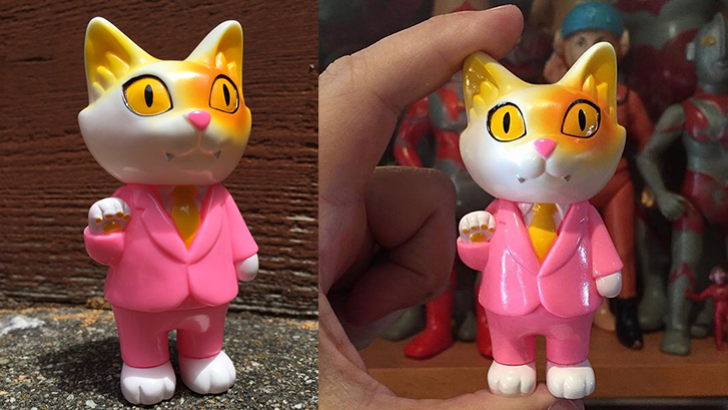 He's experienced in Excel and Words and can shred TPS reports faster than you can say, "This meeting might run over." Yup, Office Cat has finally been promoted from vector graphic to sofubi sculpture. No release details have surfaced yet, but according to the figure's designer, Javier Jimenez, a worldwide release is imminent.
See more Max Toy Co here | Check out more cats here
Similar posts
Tuesday, June 23, 2020 - 4:01pm

Pulled in beautiful bright green Sofubi, the newest release of the Kaaarg is ready to hit your shelves!

Thursday, April 23, 2020 - 7:49pm

From the murky depths of the Hudson River emerges...The Killer Kaaarg! The first painted release of the amazing Jeff Lamm design is set to be unleashed tomorrow, April 24th!