Posted by
marc
October 04, 2016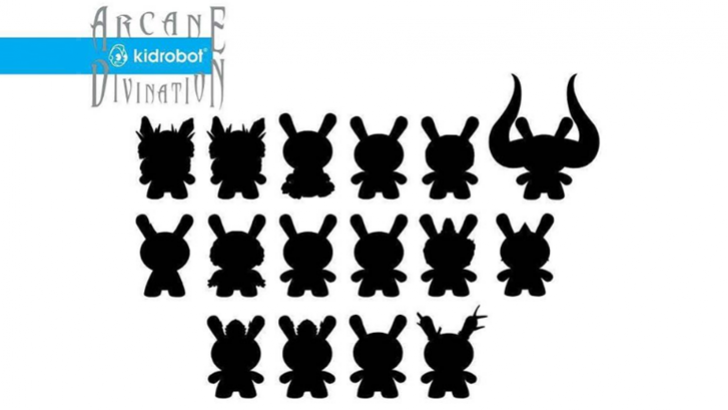 The first multi-artist Dunny series since 2014's Art of War is shaping up. We knew that J*RYU, Jon-Paul Kaiser, Camilla d'Errico, Tokyo Jesus, and Godmachine were participating, but we had to leave the designs up to our imagination. Now we've got something to work with, as the silhouettes of the blindbox figures have been revealed. It goes without saying that the top-right design is an eye-grabber, what with horns that are taller than the Dunny itself. I'm not familiar with tarot cards, which is what this series is based on, but if you are, hit up the comments and let us know which figures represent which cards!
Check out more Dunnys here | See more Kidrobot news here
Similar posts
Saturday, January 23, 2021 - 4:36pm

Clutter has teamed up with NY-based artist Kyle Kirwan to bring you a brand new designer toy platform, The Brick!

Wednesday, August 12, 2020 - 3:07pm

We are so excited to announce the first 3oz Canbot Blind Box Series!  A limited-edition toy mini-series launching through Kickstarter on Thursday, August 13th.